AquaDDM®
Direct Drive Mixer
The AquaDDM® Mixer provides maximum wastewater mixing efficiency. When mixing requirements are the controlling factor, the AquaDDM mixer can reduce power costs, while delivering 3-4 times the mixing of any aerator of the same size. The ducted impeller improves pumping efficiency.
The AquaDDM establishes a powerful down-flow mixing pattern that transports surface liquid downward and increases mass transfer. Flow entrainment and regenerative flow create high reactor turnover rates for efficient mixing.
Ideal Solution for Anoxic Mixing
The AquaDDM® is the ideal mixer for use in anoxic basins for denitrification and phosphorus reduction and provides unrivaled mixing and uniform top-to-bottom blending of the basin. Unlike horizontal mixers, side-entering mixers and submersible mixers, the AquaDDM® provides efficient intermixing of the basin contents – and does not employ any gear reducers, submerged bearings or submerged seals. The AquaDDM® will greatly reduce or eliminate short circuiting, and eliminate dead spots in the basin.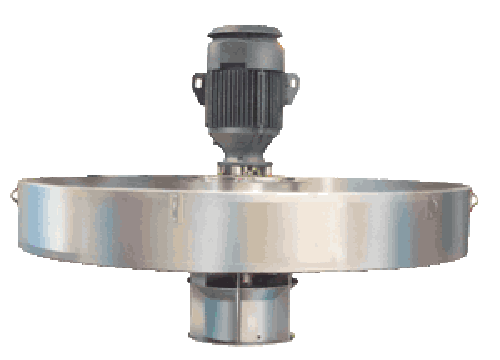 Features & Specifications
Available in FSS and SS models ranging from 1-75 HP
Suitable for most basin configurations
Floating mixer operates in varying liquid depths
Anti-fouling impeller
High volume, downflow mixing pattern and near surface intake eliminates short circuiting
Eliminates or greatly reduces surface splashing and foaming
Submerged intake volute eliminates air entrainment
Benefits
Easy and flexible installation
Short lead times
Easily incorporated into existing plants
Units are retrievable for easy access
Various mooring arrangements available
Endura® Series low maintenance motors save energy, reduce O&M costs and increase performance
Optional
SAF-T Float® Technology
The SAF-T Float® Safe Accessible Float Technology is the result of customer feedback for a solution that provides service personnel with safer, easier and more accessible maintenance on Aqua-Jet® aerators and AquaDDM® mixers. This new technology encompasses two critical features: 1) a docking station each float that receives a set of lightweight, removal handrails and; 2) a non-skid coated surface onto the section of the float where the handrails attach, providing a safe grip for maintenance staff to stand on the float.
Features & Specifications
Removal handrail design
Light Weight
Non-skid Surface on Float
Locking Pin Design
Indexing Slot for Positive Engagement
Retrofit Existing Units for Handrail Installation
Advantages
Safe Access to Aerators and Mixers
Provides Maximum Worker Safety
Multi-Faceted, OSHA Compatible Security
Non-Compromising Performance
Easy Installation in Less than Five Minutes
| Resource Categories | Title | Summary | Download Link |
| --- | --- | --- | --- |
| Article | A New Platform For Safer Surface-Aerator Maintenance | A solution that provides service personnel with safer, easier and more accessible maintenance on Aqua-Jet® … | |
| Video | Aqua-Aerobic Systems, Inc. Overview Video | | |
| Video | AquaDDM Mixer (no-audio) | | |
| Brochure | AquaDDM® Product Brochure | | |
| Success Story | City of Colorado Springs | AquaDDM® mixers chosen over submersible directional mixers for optimum anoxic mixing | |
| Brochure | SAF-T Float® Product Brochure | | |