Tertiary Phosphorus Removal
Removal of phosphorus in a tertiary process is required in many cases to meet low level phosphorus effluent requirements. Tertiary filtration removes particulate associated phosphorus. Chemical may also be added in a tertiary step to precipitate soluble phosphorus to improve the removal of total phosphorus. Aqua-Aerobic Systems specializes in tertiary phosphorus removal through our cloth media filtration and membrane system technologies.
Advantages of Tertiary Phosphorus Removal with Cloth Media Filtration
OptiFiber® pile cloth filtration media is custom designed for tertiary wastewater treatment applications to maximize particle removal and provide 7-10 year media life
OptiFiber PES-14® cloth filtration media is the most common choice for low level phosphorus limits less than 0.075 mg/L
As permit limits change over the life of the plant, the filter media can be easily changed to meet the new limits without changing mechanical equipment in the filter
Cloth media filters are easily retrofitted into existing filter basins and other structures to make plant improvements for new permit requirements seamless
Over 100 cloth media filter installations for low total phosphorus
Bench-scale and pilot testing services to demonstrate performance as part of the design process
Advantages of Tertiary Phosphorus Removal with Membranes
Incorporates phosphorus into the sludge for ease of removal via WAS or Filtration
Chemical addition savings
Reduction of sludge production compared to chemical addition
Tertiary Phosphorus Removal
Aqua-Aerobic Systems cloth media filters designed to maximize phosphorus removal. These cloth media filters are available in a variety of mechanical designs and media options to ensure the optimal design for your application.
Product Solutions
Featured Application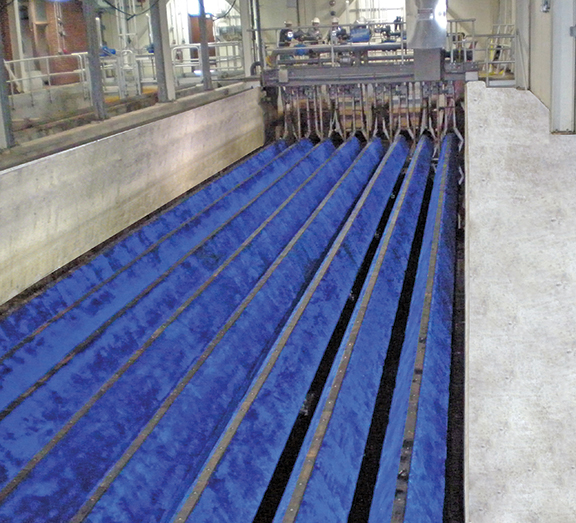 Meeting Effluent Phosphorus Limits with OptiFiber® Pile Cloth Media Filtration
Water resource recovery facilities across North America and around the world are facing increasingly stringent effluent total phosphorus limits. The addition of tertiary filtration is frequently required to meet these permit limits.
Read Application Profile
Tertiary Phosphorus Removal
Phosphorus comprises approximately 1-5% of the suspended Solids in a biological system. The more solids that are removed, the more phosphorus is removed. Uniform pores at sub-micron levels, provides the best solids removal available and with it, great removal of phosphorus associated with those solids.
Product Solutions
Featured Application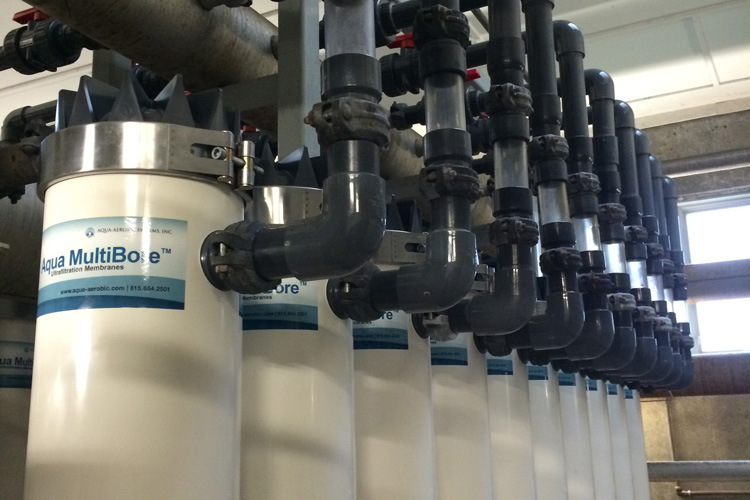 Application of progressive staged filtration following the biological system
An alternative to the membrane bioreactor is the application of progressive staged filtration following the biological system. This Multi-Barrier Treatment Process (MBTP) is an innovative solution that integrates the sequencing batch reactor (SBR) process and cloth media filtration (CMF) to produce an exceptionally high quality membrane-feed, with solids less than 5 mg/l.
Read White Paper