Membrane Systems
The integration of submerged membranes within a biological treatment process provides direct filtration of high-level mixed liquor suspended solids (MLSS). Sequential aeration within the biological process promotes biological nutrient removal
By combining membranes with biological reactors results in a unique, time managed treatment system capable of enhanced biological nutrient removal.
Advantages of Biological Nutrient Removal Using Membrane Systems
Enhanced biological nutrient removal (EBiological Nutrient Removal)

Total nitrogen < 3 mg/l
Total phosphorus < 0.1 mg/l

Elevated mixed liquor suspended solids for volume reduction of sludge stabilization
Integrated process control
Ideal for space restricted applications
Rapid solution for augmenting plant capacity
Time managed control offers unlimited operational flexibility with fewer tanks
Biological Nutrient Removal
Product Solutions
Featured Application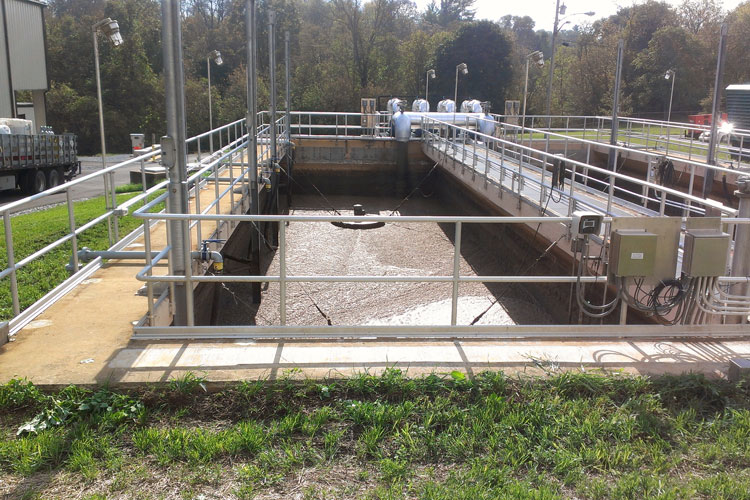 Oldest town in West Virginia adopts modern Aqua-Aerobic® MBR System to meet Chesapeake Bay Initiatives
In 2010, Shepherdstown selected the Aqua-Aerobic® MBR Membrane Bioreactor as the new system which would treat the town's wastewater. The decision was based on the ability to utilize the plant's existing infrastructure without the need for additional tanks.
Read Success Story