Cloth Media Filtration
Pile cloth media filtration is commonly used for tertiary treatment.  In these filters, the pile cloth uses depth filtration to provide solids-liquid separation to remove a wide range of particle sizes.
Advantages of Tertiary Treatment Using Cloth Media Filtration
Cloth media filtration provides high quality effluent through the use of depth filtration
Five options for engineered pile cloth media ensure

Each media option is engineered to provide quality effluent, minimize backwash and last 7-10 years before replacement
An outside-in flow path maximizes solids handling capacity
Featured Application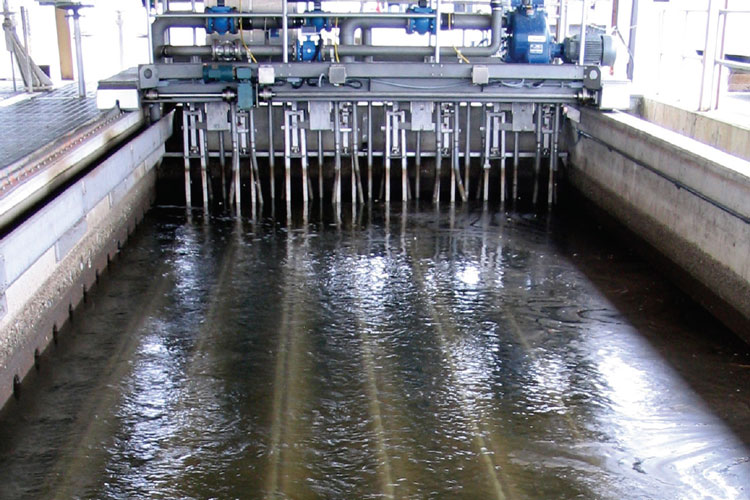 AquaDiamond® Cloth Media Filter Retrofit Solves Hydraulic Loading Problem
Little Falls Run currently has a design average daily flow of 4.0 mgd and actual flow of 3.45 mgd. Current discharge limits for the plant include 9 mg/l BOD, 9 mg/l total suspended solids and 2 mg/l total phosphorus.
Read Success Story