Aqua ElectrOzone® F-Series
Ozone Generation System
Designed for safe operation and effective treatment, the Aqua ElectrOzone® F-Series is a reliable treatment solution with a proven track record. The system's high efficiency is based on advanced technology including the Metawater MicroGap™ Core Technology which provides the longest life for current dielectric designs.

Metawater MicroGap™ Core Technology
The exclusive Metawater MicroGap glass-lined dielectric is the core technology within the Aqua ElectrOzone System. These elements are precision engineered for high dimensional accuracy on the ozone generation tubes allowing for consistent ozone generation, extremely low failure rates, and efficient cooling. The double cooling option allows for increased forced water cooling of each electrode ensuring the system remains capable of meeting the original ozone production specifications after years of reliable operation.
Glass-lined Dielectric Assembly (Double Cooling System)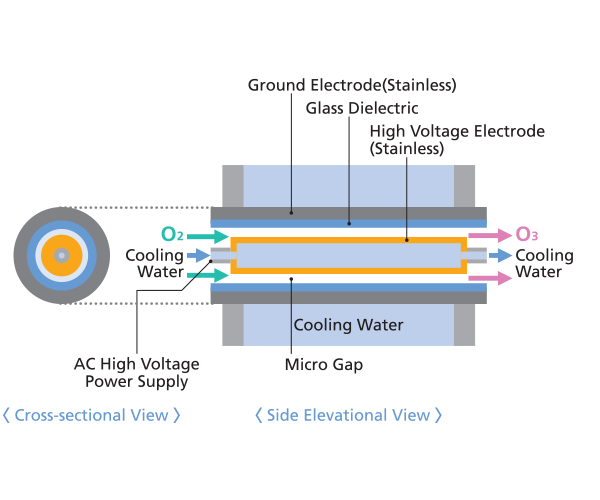 Glass-lined Dielectric Assembly (Single Cooling System)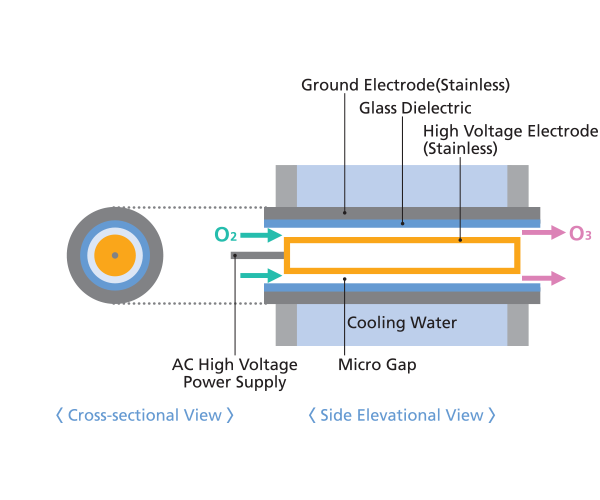 Features & Specifications
MicroGap™ glass-lined dielectric core
Stainless steel elements for high dimensional accuracy
Solid state pulse width modulation power
Low harmonics
Benefits
Highest ozone production per dielectric
Ten year warranty on dielectrics
Local parts and service
Safe operation
Effective treatment
High efficiency
Extremely low failure rates
Robust design
| Resource Categories | Title | Summary | Download Link |
| --- | --- | --- | --- |
| Video | Aqua-Aerobic Systems, Inc. Overview Video | | |
| Brochure | Aqua ElectrOzone® Brochure | | |
| Success Story | Halton, CAN | Halton chose Metawater Ozone Generators for high efficiency and individually cooled dielectrics design. | |
| Success Story | Wylie, TX | The world's largest drinking water plant using ozone serves 1.6 million customers. | |