Aqua ElectrOzone® M-Series
Modular Ozone Generation System
The Aqua ElectrOzone® M-Series modular ozone generator is specifically designed for smaller ozone system installations seeking the advantages of system modularity and built-in redundancy. The M-Series system features a modular design and offers a 100:1 turndown ratio for efficient and silent operation. Each system is configurable in 15 ppd (pounds per day) increments from 15 to 540 ppd.
---
QuadBlock® Technology
Each QuadBlock cell is an independent ozone generator with its own dedicated microprocessor-based control board, high frequency switching power supply and ceramic dielectrics. Each completely sealed Quadblock cell can handle the most rugged environments, is practically silent and effectively requires no cleaning or maintenance.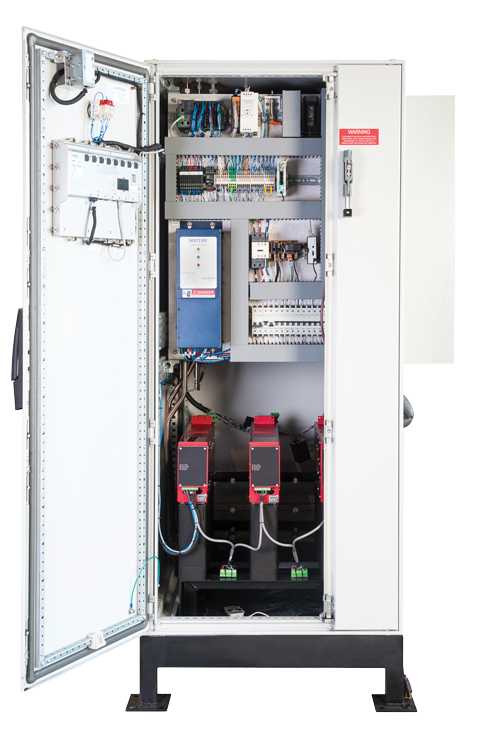 Features & Specifications
QuadBlock® Technology
Modular Ozone Cells
Built In Redundancy
Integrated Process Control
Ultra Compact Design
Benefits
Limited Dielectric Warranty
Low Cost of Ownership
Energy Efficient – Up to 30%
Simple 5-Point Installation
| Resource Categories | Title | Summary | Download Link |
| --- | --- | --- | --- |
| Video | Aqua-Aerobic Systems, Inc. Overview Video | | |
| Success Story | Palm Coast, FL | Color of RO concentrate reduced in unique application. | |
| Success Story | Sanford, FL | In summer 2014 Pinnacle Ozone supplied a complete 500-lb-per-day ozone generation and injection system for … | |
| Article | Technology Deep Dive: Aqua ElectrOzone® M-Series | A modular ozone generation technology provides affordable ways for water utilities to deal with today's … | |