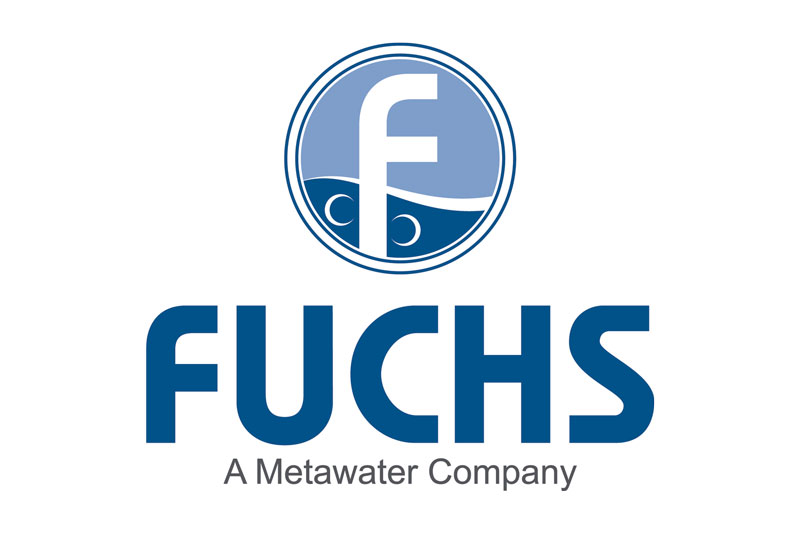 Aqua-Aerobic Systems, Inc. (Loves Park, IL USA) and FUCHS Enprotec GmbH (Mayen, Germany) formally announced to their employees and shareholders that Aqua-Aerobic Systems, Inc. has completed the acquisition of all shares in FUCHS Enprotec GmbH.
Aqua-Aerobic Systems, Inc. with its primary base in the United States is an applied engineering company specializing in total water management solutions in the areas of aeration/mixing, biological processes, cloth media filtration, oxidation/ disinfection, membranes and aftermarket services. The company, a subsidiary of METAWATER Co., Ltd (Tokyo, Japan) currently employs 160 talented individuals in administration, engineering and R&D, sales and marketing, operations and customer service. The METAWATER Group is a comprehensive engineering company engaged in the water and environmental business field with prominent presence in Japan's water and wastewater market.
Since 1969, Aqua-Aerobic Systems, Inc. has served the water and wastewater industry in both the municipal and industrial markets including drinking water, stormwater and reuse/recycle. It has built a strong and loyal customer base over the past five decades and continues to foster these relationships through a professional sales management team, dedicated customer service group and a strong global network of independent sales representatives and partners.
FUCHS Enprotec GmbH provides mechanical engineering processes and technologies for the treatment of municipal and industrial wastewater, sewage sludge and off-gas. The company manufactures a full line of aeration, mixing, biosolids treatment and odor control products with more than 3,500 installations in 60 countries.
This acquisition strengthens both Aqua-Aerobic Systems and FUCHS Enprotec's ability to provide product offerings for aeration and mixing, sludge digestion and biofiltration to its worldwide customers and further enhances a fifty year history of providing aeration solutions.
Aqua-Aerobic Systems, Inc. President & CEO, Peter Baumann, stated, "We are excited to complete the transaction with FUCHS Enprotec which represents the next step in our strategy of providing innovative solutions for aeration/mixing that help municipalities and industrial customers operate reliably and as efficiently as possible. The addition of Fuchs Enprotec broadens our portfolio of products and enhances the value we offer our customers, especially in the areas of aeration and mixing. We look forward to creating significant long-term value through this transaction for both companies' employees, our shareholders and most importantly our customers."
FUCHS Enprotec CEO, Martin Fuchs and CTO, Leonard Fuchs, respectively said, "We appreciate Aqua-Aerobic Systems commitment to delivering quality products as well as its legacy of research and service." "They were our choice to carry our products and company forward and even generates synergy effects to the benefit of our customers. Thus, this transaction positions FUCHS Enprotec for continued success in the future."