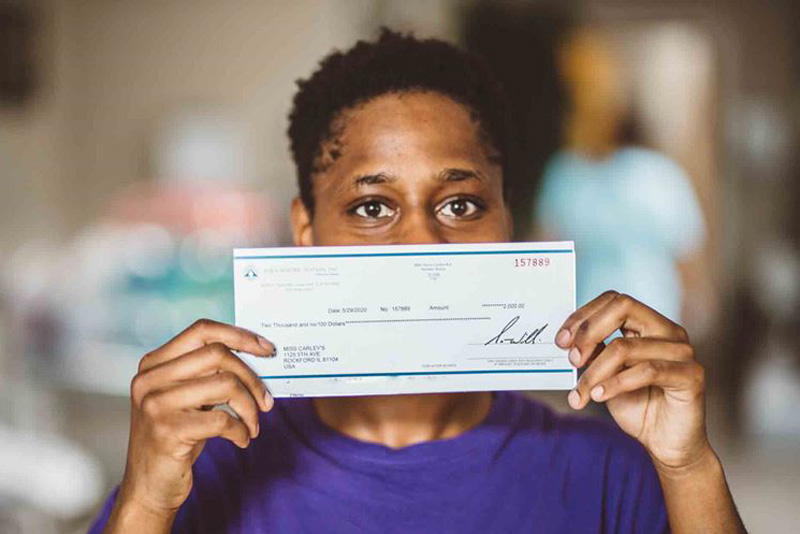 $10,000 to Support Local Community as a Result of Webinar Attendees Donating Their Lunch!
As an essential business, Aqua-Aerobic Systems has continued its mission to protect the world's water by reaching our customers in new ways through online educational webinars called, "Brown Bags".
Born from the necessity to pivot our communications while still providing relevant content to customers, the "Brown Bag" program virtually educates engineers and end users twice monthly about the solutions available from Aqua-Aerobic Systems to treat water and wastewater in their communities. Since the name implies, a lunch certificate is offered to each attendee who registers, or they can opt to donate the value of their lunch to our local food pantries, charities, 1st responders and healthcare providers.
Since March 31st, Aqua-Aerobic has hosted close to 2,000 attendees for our Brown Bag webinar program from across the country. We are humbled to "pay it forward" with a total donated lunch value of $10,000 and place it back into our local community to feed the hungry and take care of those who take care of us!
We also didn't forget about the impact of COVID-19 on our furry friends so a portion of our donations went to our local no-kill animal shelter and zoo for food and supplies!
Here's how we supported the Rockford, Loves Park, and surrounding communities with the $10,000:
Catered Boxed Lunches
(fed more than 250 essential workers and first responders)
1. COVID-19 Response
Mercy Health Hospital – COVID-19 Triage Unit
University of IL College of Medicine – COVID-19 Testing Site
Crusader Community Health – COVID-19 Testing Site
"You fed more than us including our ancillary staff that helps us tremendously with all of our patients. We thank you very much for thinking of us and wanting to help feed us for the day. It means a lot to all of us here!"
From Left: Abby M. RN, Jolene A. RN, Ashley M. RN – COVID ICU unit at MercyHealth (Rockton Avenue campus)
"The sandwiches were VERY appreciated by the Airmen and well received. Thanks again for your support of our Airmen and the mission!"
University of IL College of Medicine – COVID-19 Testing Facility
2. First Responders
Loves Park Police Department
Loves Park Fire Department
"We want to thank you and all the staff at Aqua-Aerobics for providing lunch to the officers on Friday, May 22, 2020."
Loves Park Police
3. Local Hospitals
Swedish American Hospital – Labor & Delivery
OSF St. Anthony Cancer Center
"Thank you so much for the amazing lunch! We are often humbled by people's generosity! Please stay safe and well!" "
Swedish American Hospital – Labor & Delivery
Direct Monetary Donations
Miss Carly's
Rock River Valley Food Pantry
Visiting Nurses Association
Tad More Tailoring & Alterations (money used to make masks for veterans)
Summerfield Farm & Zoo
Noah's Arc Animal Sanctuary